HEY THERE AND CONGRATS!!
YOU'RE ABOUT TO DO SOMETHING AWESOME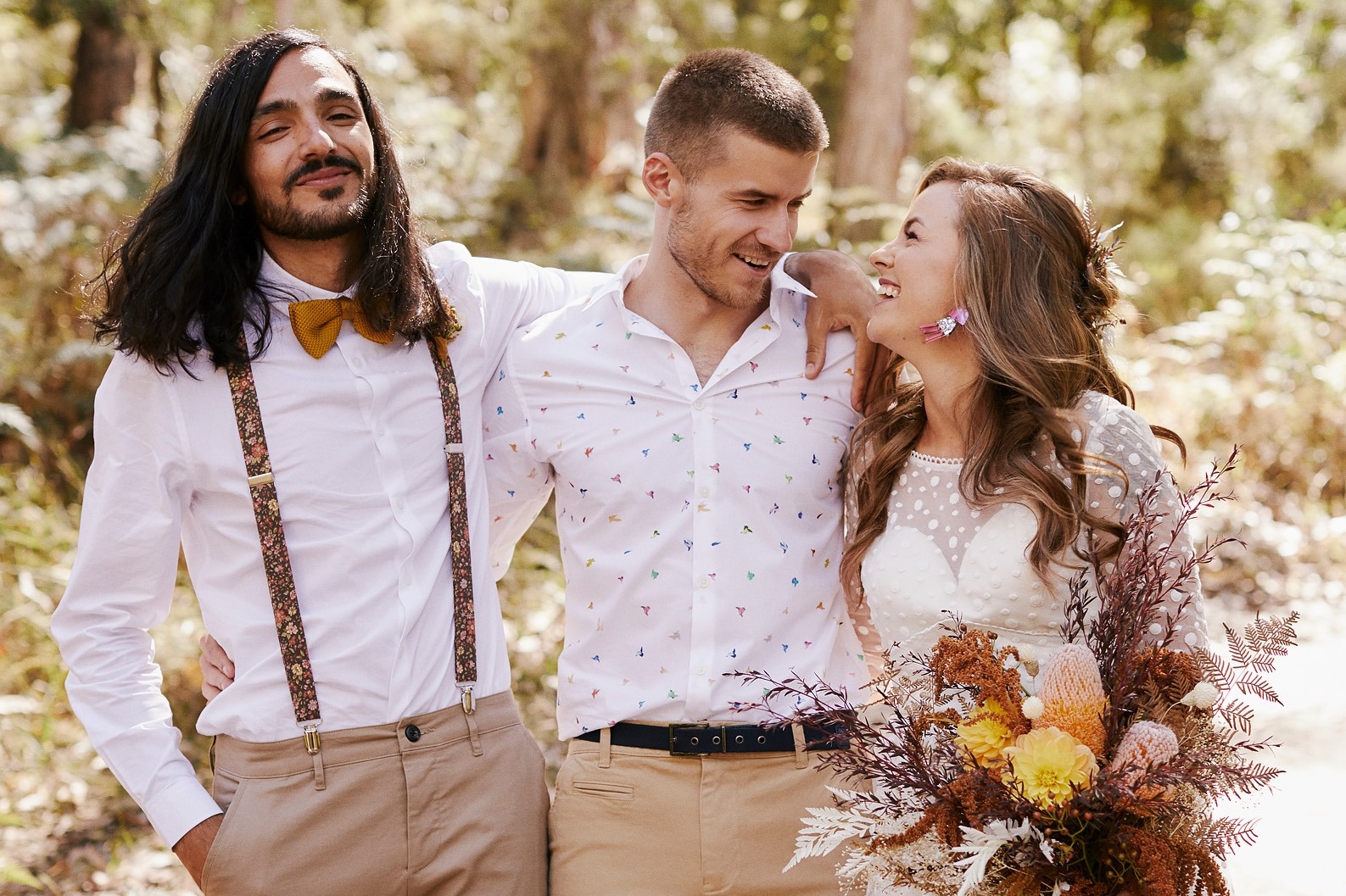 👈 That's me, my sister and her new husband, moments after I married THE HECK out of them in February, 2019.
But that's not how this incredible gig began. It began in early 2017 with a random phone call from mum in country NSW, who suggested that I become a celebrant. I had so many other things going on at the time, so I politely thanked mum for her 'crazy idea' which as it turns out, wasn't so crazy after all! And to this day, mum still asks for a commission. 🙄
So after 18 months of hustling in the name of love, I've married 116 awesome people. And now, I'm a full time marriage celebrant which is honestly THE BEST gig in the world! And I know this because every time someone asks me what I do for a crust, I smile like an idiot :-)
Yeah, so this 'job' is kind of addictive…
In a nutshell, I help AWESOME people create AWESOME ceremonies! But, there is a little bit more to it than that…
To walk down the aisle as happy as these two legends 👉, it takes an easy, yet organised planning process (that's my jam), a great relationship with your third wheel (that's me), and YOU! A couple who want a fun, engaging ceremony, that creates great vibes for the rest of your day!
I really love getting to know my couples and helping them create not 'just another meh ceremony' but instead, a fun, heartfelt ceremony that is totally and utterly THEM!
I am here for ALL OF THIS and I freakin' love it! 😍
So if this is something you might be keen on, I'd love to grab a drink (my shout) to see if we vibe and have a good chat about your day and how we can make it AWESOME, of course!